Moving Forward with Multi-Cloud: How to Choose the Right Provider
Michel Robert, CEO, Epsilon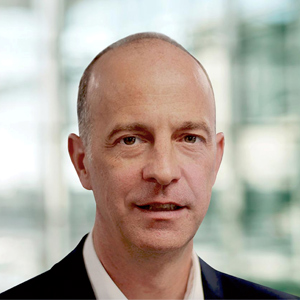 A key reason that enterprises do not achieve expected return on investment (ROI) in efficiencies with their cloud IT deployments is mainly due to operational and network complexity. While many enterprises have started with application migrations to the cloud, cost management and pace of migrations remain an issue.
Utilising a multi-cloud model can be the key to solving several enterprise challenges in the cloud. It helps to avoid being locked-in with a single cloud provider as well as enhancing operations, application performance and keeping up in a changing market. Enterprises have the choice to use the best cloud services, including Amazon Web Services, Google Cloud Platform, Microsoft Azure and Oracle Cloud, for the appropriate workloads or applications.
Cloud deployments are driving the need for cloud networking solutions, but not all providers operating in this arena are the same. With more interworking between clouds in a single environment, enterprises will need simpler management of their entire IT workloads.
What Should an Enterprise Multi-Cloud Strategy Look Like?
A multi-cloud strategy should offer enterprise-class cloud networking and security, as well as full operational visibility and control – a single control pane to manage multiple clouds.
With the right partner, enterprises can benefit from rapid deployment, expert support and continual transformation to take their cloud strategy to the next level.
It should provide the following features to enterprises:
• All the Way to the VPC/VNET –
High speed connection to cloud beyond the cloud gateways all the way to VPC/VNET level, allowing management of VPC/VNETs within a cloud and across clouds.
• Multi-Cloud Segmentation – Extend secure network segmentation beyond cloud boundaries, enabling multi-cloud security domains with a consistent, centrally managed, global network segmentation policy.

• High Performance Encryption – High-performance encryption distributing processing across multiple cores.

• Secure Cloud Ingress & Egress Control – Offer both ingress & egress and Fully Qualified Domain Name (FQDN) filtering.

• High Availability Networking – High availability networking with full resiliency in both overlay and underlay network.

• Secure Cloud Access – Private and secure network with flexibility and scalability.

• Operational Visibility – Full visibility and control over the entire estate end-to-end.

The Benefits of Multi-Cloud

A solid multi-cloud solution should be managed and deployed on a private network with a simple and powerful platform for control. It is considered to be more reliable and secure compared to the public internet.

The right solution will provide the control and visibility to efficiently manage the entire cloud estate, as well as the scalability to easily scale up or down according to fluctuating demands.

• Fast Deployment – An effective multi-cloud solution accelerates cloud network deployments to support the pace of business and app owners. Enterprises can move faster to meet demands at the click of a button.

• Simple & Visible – Through a single pane of glass, enterprises can view their entire cloud network and simplify cloud network operations. This allows them to gain full visibility to identify and resolve problems rapidly.

• Security & Troubleshooting – Enterprises can easily solve multi-cloud networking, security, visibility, and troubleshooting challenges that they face on a daily basis.

• Full Control – Enterprises are able to deliver a multi-cloud network architecture with a common network data and operational control plane, to give them the control they need.

Enterprises can simplify their multi-cloud approach with a comprehensive solution that allows them to keep up with competitors, while having the control and confidence in a rapidly changing business environment. It provides a solid foundation for an enterprise's future, moving them from basic cloud connectivity to advanced enterprise-class end-to-end multi-cloud network architecture with simple management within a cloud and between clouds.